Noel Kelly Carpentry
- Kitchens, Bathrooms, Stairs & More
Kitchens, Bathrooms, Stairs & More!
Noel Kelly Carpentry has experience completing all types of high-end carpentry works and completes all his jobs for the best possible prices – always. From modern kitchens to high spec bathroom finishes, its all in a days work for Noel Kelly Carpentry. His team completes all types of carpentry works without complaint and his happy to advise you on any aspect of your proposed design.
From start to finish, you will find Noel and his team friendly, reliable and honest. All his valued customers have one thing in common – they would happily recommend him to all.
Noel Kelly Carpentry – it's not right, unless its perfect.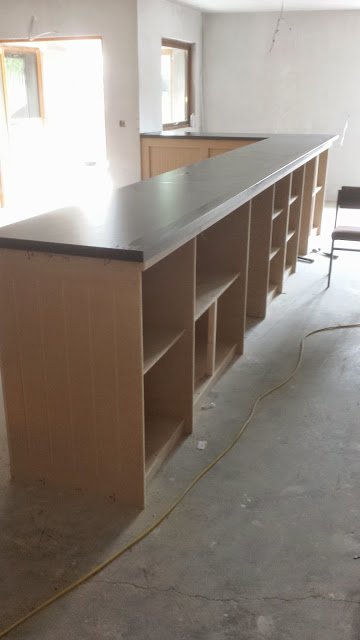 Noel Kelly Carpentry – For Perfect Finishes
Noel Kelly Carpentry are perfectionists in all aspects of carpentry and complete all their work on time and on budget. If you are looking for a new bathroom, walk-in wardrobe, attic conversion, new stairs or virtually any carpentry job – look no further.
Noel and his team of experienced builders are excellent at all types of building or demolition project and can perform all types of building project, safely and on time to meet your highest expectations. If you are a home owner or project manager of a large development project, you can put your trust in Noel Kelly Carpentry to always complete the job for the best possible rates and to the highest standards possible. Noel is a perfectionist in everything he does – and it show shows in all the work he completes.
Noel Kelly Carpentry completes jobs to perfection and would never be happy with anything less.
We are happy to complete jobs for the domestic, commercial and industrial sectors and always do so at unbeatable prices.